Experience a bikepacking adventure in the real mountains. Tackle 600km track through the Carpathian wild lands. No outside support, no looking back. Just you, the bike and the mountans. Carpatia Divide will show you what's best in the Polish mountains: the demanding Beskidy Mountains with Babia Góra Trails, Podhale with more signletracks and breathtaking panorama of the Tatra Mountains. After all of this you'll visit Slovak MTB heaven: Singletrails Lechnica will guide you down to the valley of Dunajec to let you enjoy short moments of cool coming from the wild river.
Bike on and you'll reach epic Beskid Sądecki and secluded Beskid Niski with non-existent hamlets, and when you start feeling you're getting close to the finish line... you arrive to Bieszczady mountains. You'll see the last places where charcoal is made, wild bisons, crazy downhill from Mount Fereczata, Sine Wiry and panorama of Połoniny mountains as seen from Dwernik Kamień. Each and every of these memories you'll take to the finish line in Muczne. We'll be waiting for you there with a pint of beer - brewed specially for the occasion, for you - the Carpatia Divide 2019 finisher
More details: https://carpatiadivide.pl/en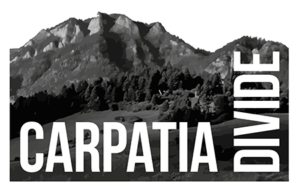 Students and people under 26 years of age -30% with the code: STUDENT 
1. In order to register you must sign in or log in and pay for your participation in the rally
2. The organizer reserves the right to increase the limit of spots
3. The organizer plans to release a second pool of spots
4. When paying, the date and time of entering the amount on our account or the date and time of payment by online transfer (Przelewy24) are counted.
5. Foreign payment In order to pay from foreign bank account please transfer the money to:
Leszek Pachulski
ul. Władysława IV 15/11,
81-703 Sopot
SWIFT – WBKPPLPP
IBAN – PL95 1090 1102 0000 0001 3544 0948
Please send your payment confirmation to mumin@wisla1200.pl
6. It is not possible to transfer your spot to another person.
7. In case of resignation from participation in the rally, the entry fee will be returned to the sender's bank account or to the bank account assigned to the payment card according to the following scheme:
| | |
| --- | --- |
| RESIGNATION: | RETURN OF THE AMOUNT PAID: |
| until January 31, 2021 | 100% |
| February 1 - April 30, 2021 | 80% |
| May 1 - July 14, 2021 | 50% |
| po 14 lipca 2021 | 0% |
In order to resign from start, please send an e-mail to the following address mumin@wisla1200.pl from the e-mail address provided during registration.